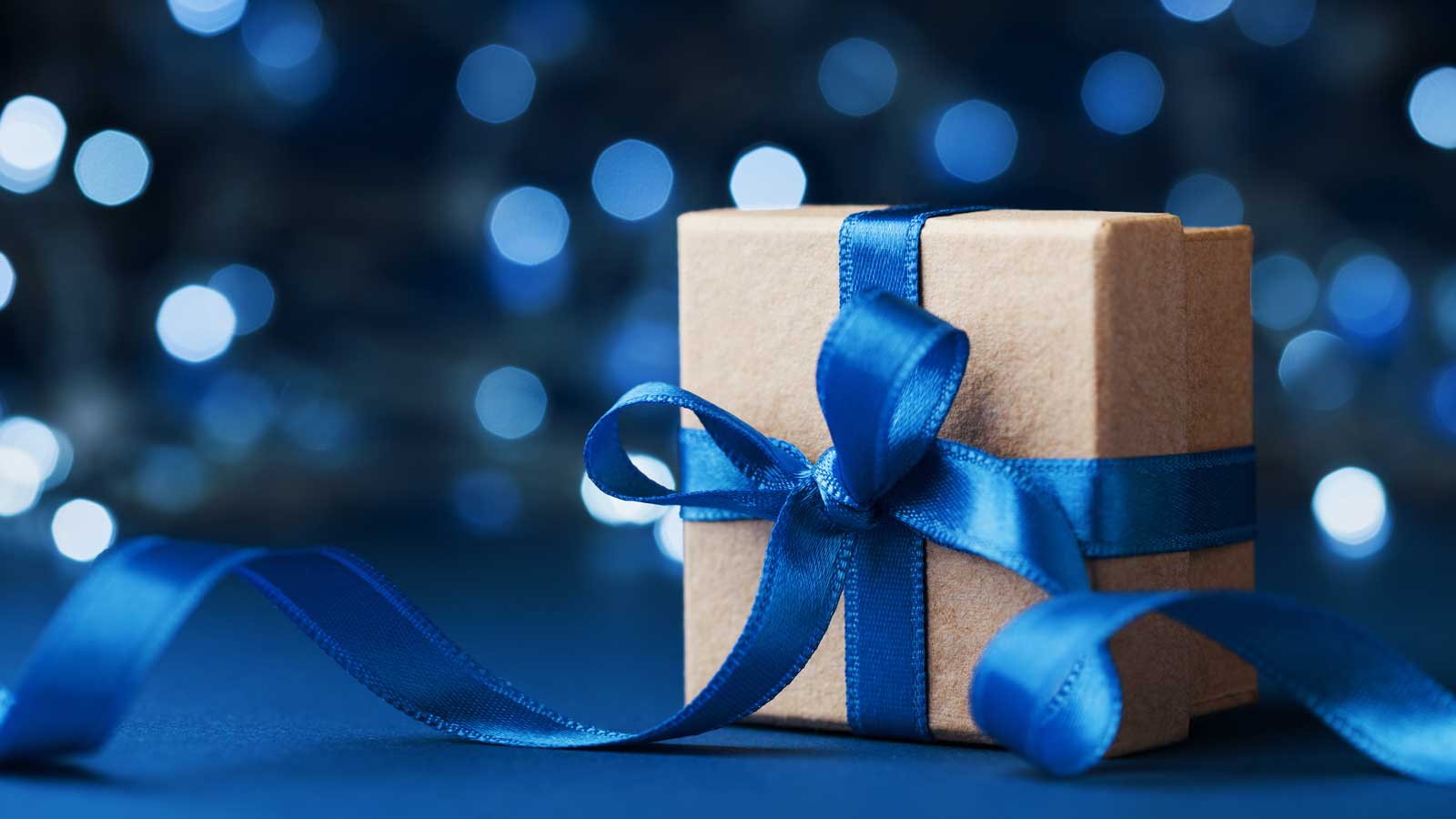 When shopping for holiday gifts on behalf of your business, keep in mind that tech gifts are always appreciated. Finding tech gifts that recipients will appreciate that are also in your price range can be a challenge, so we've put together a menu of hot tech gifts for 2018 in a variety of price ranges for you.
Less than $10
NUBWO Portable Bluetooth Speakers with HD Audio and Enhanced Bass
This handy speaker is not only small (3.8x3.8x3 inches) and light (8 ounces), it also connects with most Bluetooth audio devices in three seconds and provides room-filling sound. It can be used to make hands-free calls from smartphones, tablets and more.
Less than $50
Blue Microphones
Blue is the hottest name in microphones today. Whether used for recording, streaming, Skype, Twitch, conference calls or any other way a computer microphone can be used, whoever you give a Blue microphone to will be heard loud and clear.
Less than $100
Ring WiFi Smart Video Doorbell
The Ring video doorbell is a tech gift that lets the home resident get up-close-and-personal with whoever rings their doorbell – even if they are on the other side of the country. The doorbell is connected via WiFi, which enables use of the Ring app on iOS and Android.
Less than $150
Beats by Dre Solo2 Luxe Edition Wireless Headphones
Solo2 headphones look like a sports car, feel like they were made for whoever is wearing them and sound totally awesome. Includes HD audio and enhanced bass. Plus, depending on the device you use, the RemoteTalk cable lets the user change songs, adjust volume and make calls without getting up.
Less than $300
4K UHD TV
You can spend $3,000 or more for a Smart 4K Ultra High Definition (UHD) TV with High Dynamic Range (HDR), but you can also find a selection for less than $300. 4K UHD TV with HDR is the new standard for Smart TV because the picture has double the pixels in each direction and looks incredible.
Less than $400
Apple Watch Series 4
Perfect for the Apple enthusiast, the Apple Watch Series 4 is bigger, better and more affordable than its predecessor, and one of the hottest gifts available. Displays are 30 percent larger. Sound is 50 percent louder. There's a built-in GPS as well as potentially life-saving electrical and optical heart sensors. It's also a true marker of success.
Less than $1,000
HP Spectre X360 Laptop
For the PC user who admires everything about a MacBook Pro (except that it's a Mac), the HP Spectre X360 is the perfect gift. At 2.78 lb. with a full HD screen (or higher resolution), the Spectre X360 runs Windows 10 and is a business computing powerhouse.
Every item on this list is a business-appropriate gift the recipient will use and enjoy. Holiday gifts let people know they are appreciated and help solidify business relationships. Of course, you'll want to remember the people who do the work in your organization.
And what about the organization itself? An IT infrastructure that works the way it's supposed to and drives growth by maximizing productivity is about the best gift you can give your organization. Contact us today to discuss how much more your technology could be doing for your organization.